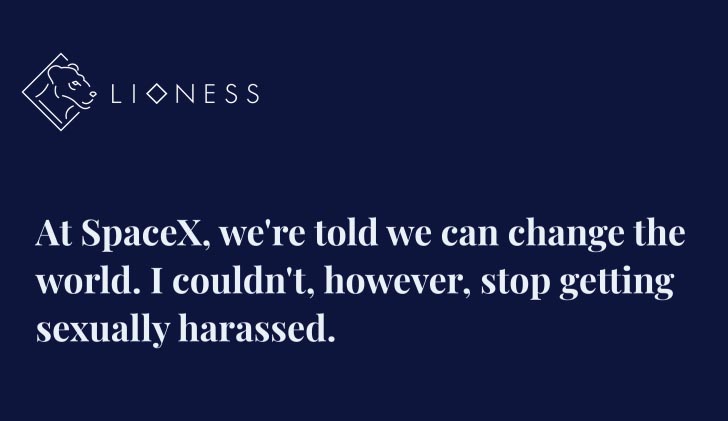 At SpaceX, we're told we can change the world. I couldn't, however, stop getting sexually harassed.
7 people found this Article brutally honest
Was this article helpful to you?
Thank you!
We're always looking for ways to improve our content. Thank you for sharing your thoughts.
Thank you for sharing a resource!
Opens in a new window Opens an external site Opens an external site in a new window